Why is Proper Tire Pressure Important?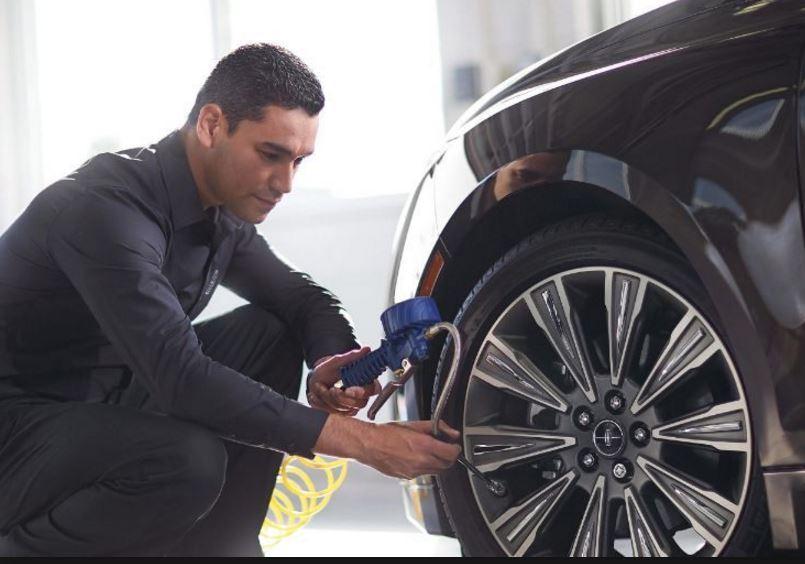 Be prepared for what the road ahead brings, and always maintain proper tire pressure on your vehicle.
At South Bay Lincoln, we think it's important to keep our customers and their vehicles safe on the road with properly maintained tire pressure. Not only is it easy to do, but it can make a huge difference while on the road. Properly inflated tires are safer, prolonging the lifespan of other components on your vehicle, and will save you time and money.
.
Safety
Tires that are improperly inflated are prone to blowouts. Blowouts typically occur when tires are under-inflated or over-inflated and that can be dangerous while driving. Tires that are under or over-inflated will also have wear down faster, making them more likely to need replacement or leave you stranded if they are damaged while driving. Over-inflated tires also tend to make less contact with the ground, making stopping more difficult.
.
Keeping Your Car in Good Shape
Maintaining proper tire pressure will ensure that the suspension and wheel assemblies on the vehicle are kept in proper working order. If the tires are under or over-inflated, it can put unnecessary stress on steering and suspension linkage. There is also a strong likelihood that you will be wearing down the tires prematurely.
.
Put Down Your Pocket Book
By simply keeping your tires at the right pressure you will save yourself time and money. As we discussed earlier, tires that are improperly inflated will wear faster. Tires that are inflated too much will wear in the middle. Tires that are inflated too little will wear on the sides of the tread. In addition to the tread, you will also prolong the life of your suspension components and brakes. The longer you keep the vehicle in great condition, the longer it will last.
One final way tire pressure can affect your pocket book is at the gas pump. Tires that are kept at their required pressure will get the best gas mileage. Engineers have designed both the tires and the vehicle to work under certain conditions, and they work best when kept under those conditions.
.
How Often to Fill Your Tires
It is best to check your tire pressures monthly. Most typical tires require 32 to 35 psi and you can normally find the recommendations on your auto's door jamb sticker or vehicle owner's manual. Tires are known for loosing anywhere from to 2 to 5 pounds of pressure per month. This can vary depending on driving habits and the types of tires that you have. Keep a tire pressure gauge in the vehicle for these monthly checks, as well as for cases of emergencies.
.
Keep in Mind
Your tires play a very large role in how the vehicle will perform. Keeping your tires properly inflated saves you time and money in the long run. It will also make for the most comfortable ride, as your tires will absorb the bumps and the cracks in the road. Check your tires monthly to ensure that they are always ready for the road.
.
Keeping our customers safe is important to us here at South Bay Lincoln. Contact us here for more information on your car care maintenance service needs.
.