Lincoln Goes Electric with Star and the Benefits of All-Electric Vehicles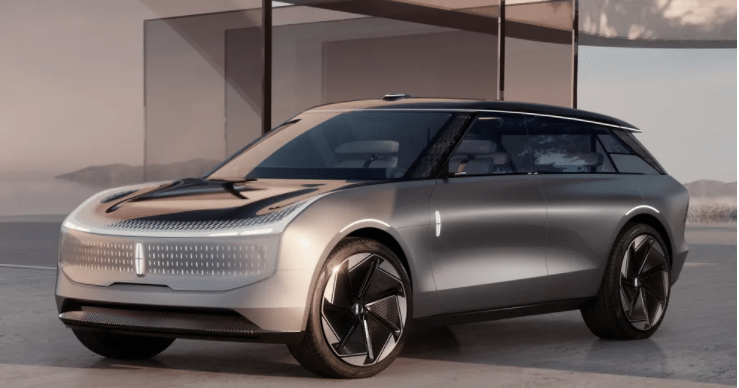 More than a century ago, Lincoln was born to design automobiles for those who sought an elevated driving experience, and we continue to refine driving with the transition toward electrification.
Electrifying with Lincoln
We announced the launch of three new 100% electric vehicles (EVs) by 2025 and revealed our new concept vehicle, the
Lincoln Star EV
. The Star concept demonstrates Lincoln's vision for connected electrified vehicles. The Lincoln Star concept reimagines the driving experience from the cabin out, with connected technologies designed to uplift each of the senses. Entirely electric, the Star Concept offers an inspired glimpse of Lincoln vehicles to come.
Benefits of All-Electric Vehicles
Performance:
You will not sacrifice performance by going electric. Electric cars are fun to drive! They have impressive acceleration and coveted performance. Unlike gas-powered vehicles, electric motors produce peak torque from a standstill without the buildup gasoline engines need to reach maximum power. EVs are also smoother and quieter than gasoline vehicles.
Cost Savings: On average, it costs about half as much to drive an electric vehicle when considering the energy costs (gas vs. electricity). The savings are even greater when you factor in the reduced maintenance costs.
Operations Costs:
When it comes to ongoing costs, EVs win hands down. The biggest expense for any car is fuel, and since EVs run on electricity, you're only dealing with the cost of recharging. According to the
US Department of Energy
. using electricity as fuel is about 1/20th the cost of using gasoline.
Maintenance Costs: EVs require less maintenance than gasoline-powered cars. Overall, they have fewer moving parts than gas-powered cars, and since they don't produce as much heat and friction, they'll last longer.
EVs don't need oil changes, and they don't need to be tuned up as often. You will still need to do the basics, like rotating your tires and, eventually, replacing your brakes, but you can expect to pay less in the long term. For example, the regenerative brakes of EVs allow your engine to absorb the energy of your vehicle as it slows and stops rather than relying mainly on brake pad friction. Therefore, your brake pads wear away much more slowly than in standard cars. Many EVs need a brake inspection or service at the 5-year mark vs. standard vehicles needing brake pad replacement every 40,000-50,000 miles.
Financial Incentives: New electric vehicle buyers may be eligible for a significant federal tax credit. As Californians, we live in the state with the highest rebates toward the purchase of EV vehicles.
Styling: The new architecture of electric vehicles allows designers to rethink the rules that have defined the look of autos for decades.
Car design: Most of the mechanical components of EVs don't sit where the fossil-fueled combustion engines once were. Electric motors are sized differently than gasoline engines and are mounted between the wheels. No tunnel is running through the middle of the floor without a drive shaft. No large transmission is taking up passenger space.
Creative Collaboration: Lincoln partnered with Pasadena's ArtCenter College and worked with four teams of students to imagine Lincoln vehicles of 2040 and beyond. Collaboration between ArtCenter and the car industry is nothing new, but three elements set this project apart: First, the students didn't just come from ArtCenter's transportation design program; instead, they included film students, entertainment designers, illustrators, and animators. Second, their mission was to design a car and a short film showing the people driving and the world in which they will be living. And third, because of the pandemic, the students did not collaborate in person. The results are inspiring.
Visit South Bay Lincoln
Unsurprisingly, California has the highest concentration of EV owners, and EV ownership is increasing. As Californians, we want the latest and greatest products with the highest quality and luxury. Visit us at South Bay Lincoln to join and enjoy the journey.
Back to Blogs